Getting ISO 45001 Consulting in Utah (UT)

It is a globally accepted standard for Workplace Health and Safety (OH&S) program management. The specifications of the OHSAS 18001 standard were revised in March 2018. This norm lays out the standards for a company to ensure a safe and clean working environment while preventing industrial dangers and sickness. It further describes the measures that a company can follow to uphold its protection and health obligations.
Our team at IQC The ISO Pros of Utah (UT) worked hard to have ISO 45001 certified in Utah (UT). Our staff will be happy to assist you with the company's preparation and certification.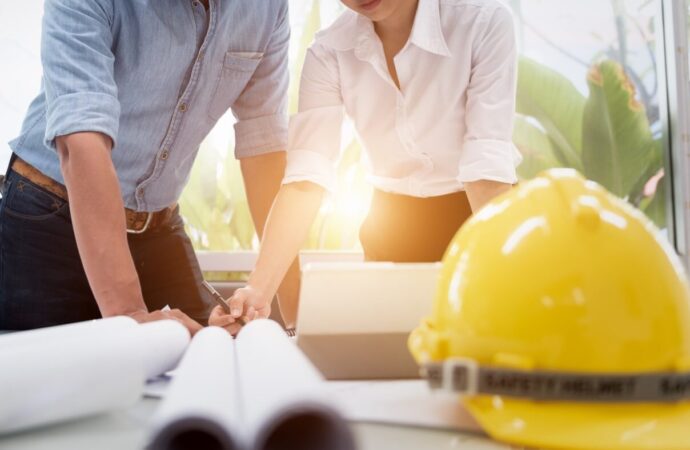 What is ISO 45001?
---
The best way to demonstrate adherence to the welfare of personnel, vendors, and clients is to receive ISO 45001 certification. An unbiased assessment approach confirms that the business has put in motion a quality management system for health and safety at work. This helps the company to achieve customer trust, obtain a strategic edge, and improve its reputation.
IQC ISO Pros of Utah (UT) expertise will lead you past the ISO 45001 certification and implementation process as well as help you set up an OH&S management system and make an impartial evaluation to make sure that you adhere to the requirements.
Process of Approval
---
We assist you with ISO certification. IQC The ISO Pros in Utah encourages you to try new business opportunities. The following steps will be part of the process:
Preparation
During the preparation of the Phase 1 analysis, the dedicated auditor can be notified via the Audit Software.
Assessment – Phase 1
There is no urgency during this visit to fulfill the first assessment. Everyone is taken aback by what they've already put in place. The written documentation will detail the next steps you need to follow in order to be approved.
Assessment – Phase 2
Once you are done, the auditor will evaluate the management procedures and policies to determine if they satisfy the criteria. You will know the conclusions of the inspector at the end of the day before they are ratified by our Compliance Agency and the award will be granted as a result of this action.
Annual assessment
Quality management requirements regulate the excellent integrity of ISO 45001, and we will stay in contact and schedule regular reviews to ensure the certification is sustained.
What's the gap between OHSAS 18001 and ISO 45001?
---
ISO 45001 was produced to supplement the OHSAS 18001 qualification and is still in operation worldwide. By 11 March 2021, organizations that currently retain the OHSAS 18001 certification will change to ISO 45001:2018.
These two principles vary in a few areas. The main difference is that ISO 45001 requires a more conservative process to risk recognition and assessment in a company, and OHSAS 18001 puts greater focus on the tracing of OH&S hazards and other internal issues.
We are here to assist you with all ISO 45001 relevant problems. Consulting, licensing, auditing, and other services are included. Our team of specialists has also allowed a variety of processing plants to be certified to ISO 14001 and ISO 45001. Our quality management system systems ISO 45001 and ISO 14001 are custom-built to cover all the factors required for certification.
IQC The ISO Pros of Utah can help you implement, train on, consult, and have your company and/or organization certified on the following ISO Certifications:
If you want to enjoy the above-listed benefits, contact IQC the ISO Pros of Utah, now. Our services are accessible in all of the below-mentioned cities: