ISO Pros of Utah Provides ISO Services Statewide

IQC The ISO Pros of Utah (UT) specializes in helping companies receive ISO certifications and more, and provides all the tools and preparation required to stay certified. The true advantage of our systems is the dedicated provider that will lead you through any step of the certification process. We develop the quality manual, process notes, behavior management evaluations, internal audit training, and provide you with all you need to be certified.
We ensure that Utah companies aim to build their business processes consistently and to comply with stringent requirements that enable them to provide products and services that meet and exceed customer needs.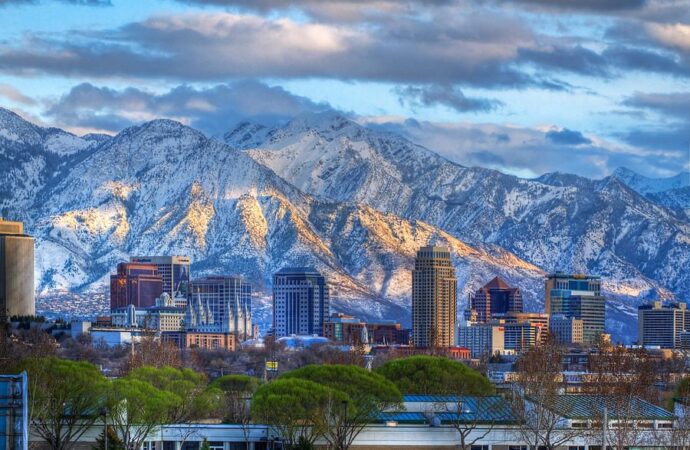 A well-developed Quality Management System (QMS) will help you keep ahead of your rivals in today's dynamic global market; ISO certifications are internationally accepted standards in today's business climate. Our staff can provide you with an overview of the gap analysis and timetable for the project and start meeting with the team. We want to help you make your dream come true, and we're starting to think about your goals, needs, and finances. We offer all ISO certifications, implementation, auditing, training, and more throughout Utah (UT).
Certification can be a convenient way to add value by ensuring that the good or service meets the desires of the customers. Certification is a legal or contractual requirement for certain companies. Developing a management system is not easy, no matter how big or small the company is. You may not be able to fulfill the maximum demands due to a lack of time, ability, or practice. That's why you ought to hunt for a company with the finest Utah (UT) consultancy, training, and auditing services. These professionals have the required expertise and knowledge to assist companies in reaching a variety of different standards of qualification.
We provide quality training
---
All of our training courses are designed to enhance awareness and the ability to run an effective management system. Whether you choose to learn individually or best understand a particular aspect in each clause, we offer face-to-face and online training in a number of learning styles. Our annual support visits are there to provide you with additional resources in areas where you feel less safe if this means that you are in line with the next re-certification audit or need assistance with the management review conference. These visits are entirely flexible and contribute to the trust in the day-to-day running of the management system.
Once you accept that you will like to move forward with ISO Quality Services, we will provide you with an ISO  Checklist that will make up your ISO Management System. Documents we're requesting do vary by standard, but please don't worry if you don't have all the papers in place, as we'll help you get it together with the help of one of our associates or forms accessible in our client area.
Don't waste another minute wondering how you're going to satisfy today's market demands when planning for tomorrow's efficiency requirements. Let us be your strategic advisor to you. Our expertise and perspective will also help you reduce costs and maximize efficiency by streamlining procedures so that you remain centered on your performance!
IQC The ISO Pros of Utah can help you implement, train on, consult, and have your company and/or organization certified on the following ISO Certifications:
If you want to enjoy the above-listed benefits, contact IQC the ISO Pros of Utah, now. Our services are accessible in all of the below-mentioned cities: